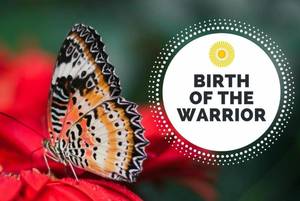 DATE:
Saturday 14 May 2022 (09:00 -18:00)
Sunday 15 May 2022 (09:00 -17:00)

LOCATION:
Bangkok Shambhala Meditation Center
Having experienced a taste of basic goodness, we want to go forward. Meditation practice allows us to observe how we create a cocoon of habits to mask our fear. We begin to appreciate that there is no fundamental obstacle to experiencing basic goodness.
Prerequisite: Shambhala Training Level 1
The discipline of meditation enables us to work with the obstacles that arise as our practice develops. In Shambhala Training Level 2, we explore how habitual ways of thinking and experiencing obscure the raw brilliance of the world we live in and our own genuineness and tenderness. Moving forward out of these habitual patterns, we learn to work with the fear that arises.
Shambhala weekends are structured to offer participants teachings and an in-depth meditation retreat. Attendance is required for each session of the program.
---
The Way of Shambhala is composed of Shambhala Training Levels I-V, each followed by a five-week course that expands upon what was offered in the weekend and brings the practice of meditation into everyday life.
Shambhala Training
is inspired by the ancient legend of the Kingdom of Shambhala, said to be a society which drew its gentle and fearless sense of social responsibility from the practice of meditation. The legend of the Kingdom of Shambhala has been a guiding vision for many centuries in Asian culture and has parallels in Western traditions. All aspects of our daily life and society—family, commerce, education, the arts—can be permeated with a sense of sacredness. The Shambhala Training levels are a series of contemplative weekend workshops. The simple and profound technique of mindfulness and awareness is the basis of a secular path of meditation, which can benefit people of any spiritual tradition and enrich their existing spiritual path. This path shows how to take the challenges of daily life in our modern society as opportunities for both contemplative practice and social action.
The courses Meditation in Everyday Life and Contentment in Everyday Life are recommended either before or after Level I and Level II. Please click here for a full description and chart of the Way of Shambhala. The prerequisite for this weekend is Shambhala Training Level I.
The teacher, Shastri Loretta Geuenich is a student of Sakyong Mipham Rinpoche and lives in South Australia where she is a part of the small yet vibrant Adelaide Shambhala community. She works in the community sector and is currently undertaking post-graduate studies exploring contemplative practices in higher education.
Loretta Geuenich, will be presenting the talks for this course via video livestream, supported by resident meditation instructor, Jamie Reinhardt, who will be at the center leading the meditation sessions, and discussion groups.
It is traditional for students to offer a monetary gift to the teacher in appreciation for receiving the teachings, and in recognition of the years of training and understanding the teacher has cultivated. There will be an opportunity to offer a teaching gift at the end of the program.
The fee for the classes is 2500 Baht per person.
Early registration discount is 2000 Baht, paid in full before May 1st.