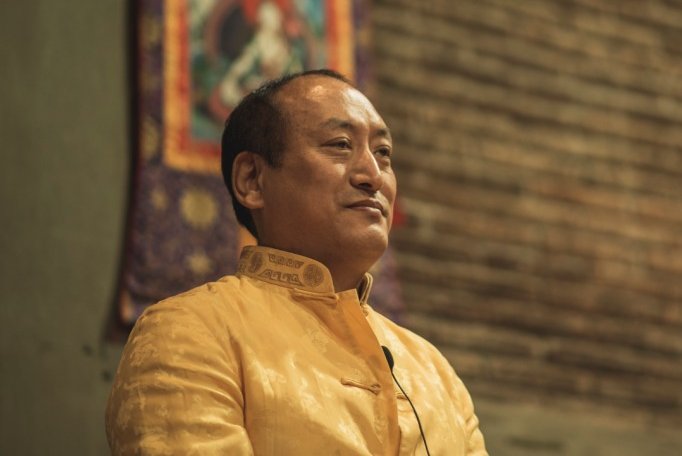 DATE:
Sunday 29 January 2023 (10:00 -17:00)

LOCATION:
Bangkok Shambhala Meditation Center
Join us for a very special opportunity to receive instructions on meditation. and practice with a highly accomplished meditation master, visiting teacher, Younge Khachab Rinpoche!
Basic and advanced meditation in Buddhism with instruction by very special guest teacher, the venerable Younge Khachab Rinpoche.
In this class, Rinpoche will cover the basics of Buddhist meditation, and describe the view and need for advanced meditation.
Younge Khachab Rinpoche is a highly accomplished Dzogchen master and non-sectarian, or Rime scholar. He was educated at Ganden Jangtse Monastery where he received his Geshe degree. He was also appointed as the Khenpo of the Kagyu Monastery Thagten Nyingje Ling in Nepal where he taught for several years. He has studied widely with the top masters in the Kagyu, Nyingma, Gelug, Sakya and Bon traditions.
Seventh in the line of Khachab reincarnations, he is a direct descendent of the famed terton, Yongey Mingyur Dorje, and holds the family lineage for this cycle of termas. His family has been closely associated with the Karmapas since the 17th century.
Rinpoche's style of teaching is direct, warm and engaging, extensive yet practical. He is accessible and takes a personal interest in his students' progress. Rinpoche currently makes his home in the United States.
Registration is required as we have a limited capacity for attendance for this program... first come first serve.
Price: 1900 Baht*
The Bangkok Shambhala Center's Generosity Policy is based upon our sangha's fundamental commitment to the Mahayana path of benefiting all sentient beings. Please read the full description of our policy on our website, and let us know when you register if you'd like to ask for an exception.