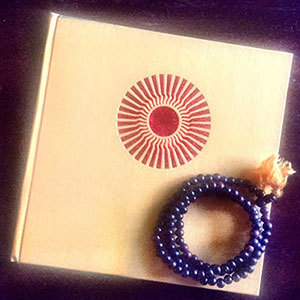 Date:
Thursday 27 February 2020 (19:00 -21:00)

Location:
Bangkok Shambhala Meditation Center
Join us in a celebration of Shambhala Day and the beginning of the year of the Iron Mouse with a Shambhala Sadhana practice and feast.
The Shambhala Sadhana as a way to celebrate and strengthen our understanding of basic goodness and enlightened society. We practice the Shambhala Sadhana as a group meditation practice on special occasions, such as on the full moon. Practicing the sadhana is an opportunity for us to connect, practice together, and experience basic goodness and the vision of enlightened society personally. On this special occasion we will practice the Shambhala Sadhana with a feast offering! Feast practice is an important part of Vajrayana Buddhist sadhana practice because it provides the opportunity for purifying one's connection to (Samaya) enlightened mind. Please bring some food to share.
SHAMBHALA DAY (which is February 24th this year) marks the beginning of the New Year, and represents one of the most important traditions of Shambhala Buddhism. Based on the traditional Tibetan New Year's celebration of Losar, the day is calculated astrologically according to the Tibetan lunar calendar, and changes every year to coincide with the annual lunar cycles.
This practice session is open to all. Please register so we know how many people to expect.

Please bring some food to share. We'll provide drinks.