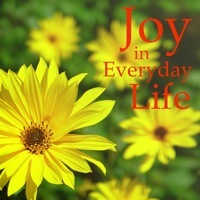 Date:
Saturday 5 October 2019 (16:00 -18:00)
Saturday 12 October 2019 (16:00 -18:00)
Saturday 19 October 2019 (16:00 -18:00)
Saturday 26 October 2019 (16:00 -18:00)
Saturday 2 November 2019 (16:00 -18:00)

Location:
Bangkok Shambhala Meditation Center
Teacher :
Jamie Reinhardt
Contact person : Jamie Reinhardt
A five-class course, Saturdays, October 5th - November 2nd, from 4:00 pm - 6:00 pm. Through an exploration of the teachings on intelligent compassion towards others, we begin to discover the joy of discipline, health & bravery.
Joy in Everyday Life is a 5-week course exploring the meaning of joy and the "windhorse" of personal energy and inspiration. The course introduces Mahayana Buddhist teachings, to experience how awakening our heart and extending loving-kindness to others also arouses our personal inspiration. This cheerful, perky, joy provides the inspiration and energy to go forward on the journey of compassion and warriorship.
This is the 3rd class in the Way of Shambhala curriculum (after Contentment in Everyday Life). It offers a glimpse of the Shambhala vision of an enlightened society created through mindfulness-awareness meditation, and how the stability and wisdom cultivated through this practice can expand to benefit the world around us.
Class topics:
Class 1, October 5th: Introducing Joy
Class 2, 12th: Awakened Heart
Class 3, 19th: The Trap of Doubt
Class 4, 26th: Compassion in Action: The Paramitas
Class 5, November 2nd: Discipline and the Virtues of the Higher Realms
Prerequisite: Meditation in Everyday Life and/or Contentment in Everyday Life or Shambhala Training Weekend 1

Recommended: Shambhala Training Levels I, II & III
___________________________________________________________________

About the Way of Shambhala:
The Way of Shambhala is composed of Shambhala Training Levels I-V, each followed by a five-week course that expands upon what was offered in the weekend and brings the practice of meditation into everyday life.
Joy in Everyday Life is the third of the five weekly courses that accompany the Shambhala Training levels. It is recommended either before or after Shambhala Training Level III, but Joy in Everyday Life can be taken on its own.
The Way of Shambhala cirriculum offers a glimpse of the Shambhala vision of enlightened society by emphasizing the ways in which meditation can impact our daily lives, and from there, how the sanity of meditation can expand to impact our community and our whole society. Please click here for a full description and chart of the Way of Shambhala.
The fee for the classes is 1250 Baht per person, which includes the reading/study material. Early bird registration (paid in full before October 1st) is 1000 Baht.
*Please plan on attending each session of the program if you sign up. You will be asked to make a non-refundable deposit of 250 Baht to confirm your reservation, which will be used to prepare the course materials so you have it when we begin.