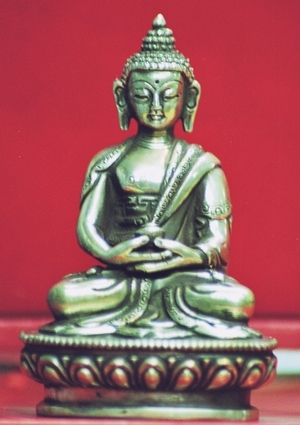 Date:
Sunday 15 May 2011 (18:00 -20:00)

Location:
Bangkok Shambhala Meditation Center
Coordinator :
Jamie Reinhardt
Contact person : Jamie Reinhardt
A talk and discussion with Jules Levinson at the Bangkok Shambhala Center. Sunday May 15th from 6pm - 8pm. Open to all, free of charge.
Because the body of the consummate buddha will radiate,
Because suchness is indivisible,
And because the imprint is present in oneself,
The embodied always are endowed with a buddha's essence.
Jules Levinson will talk about this celebrated treatise on "buddha-nature" composed by Jamgön Mipam (1846-1912) in which he explains a key verse from Maitreya's Treatise on the Sublime (rgyud bla ma, uttaratantra).
Jules Levinson graduated from Princeton University in 1975 with a B.A. in English, earned an M.Ed. in Secondary School English at the University of Virginia, and in 1976 began studying the Buddhist religion and the Tibetan language at the University of Virginia under the guidance of Dr. Jeffrey Hopkins and the eminent Tibetan lamas invited by the University's Center for South Asian Studies. Six years of classes at the University were followed in 1983 by a year of study in India divided among Tibet House in New Delhi, Dharamsala, and Drebung Loseling Monastic University in Karnataka. After returning from India, Jules attended the 1984 Vajradhātu Seminary with Chögyam Trungpa, Rinpoche.
From 1985 until 1991, Jules taught courses in Buddhist Studies, the religions of Asia, and Tibetan language at Naropa University, Stanford University, and the University of Virginia. Since 1988, Jules has served frequently as an oral translator for Trangu Rinpoche and Khenpo Tsültrim Gyatso Rinpoche. Together with Lama Chöying Namgyel and Sangye Khandro, he established the Light of Berotsana Translation Group for the translation of critical and profound works drawn from the Kagyü and Nyingma traditions. Presently, he lives in Boulder, Colorado, in the USA.