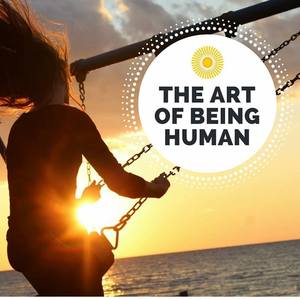 Date:
Friday 30 April 2021 (19:00 -21:00)
Saturday 1 May 2021 (09:00 -17:00)
Sunday 2 May 2021 (09:00 -16:00)

Location:
Bangkok Shambhala Meditation Center
Teachers :
Roland Cohen & Jamie Reinhardt & Cheryl Crosby
Coordinator :
Félix Elsky
with senior Shambhala teacher, Roland Cohen. By settling our minds, we begin to see the magic of the world beyond our habitual filters, and experience the quality of basic goodness which can neither be created nor destroyed.
Shambhala Training is a series of contemplative weekend workshops. The simple and profound technique of mindfulness and awareness is the basis of a secular path of meditation, which can benefit people of any spiritual tradition and enrich their existing spiritual path. This path shows how to take the challenges of daily life in our modern society as opportunities for both contemplative practice and social action. The Art of Being Human includes talks by the director, individual meditation instruction meetings, periods of walking and sitting meditation, mind/body exercises, and group discussions.
Suited for both beginning and experienced meditators, Shambhala Training Level 1, The Art of Being Human offers a foundation of mindfulness-awareness sitting practice together with mind/body practices. Participants will be introduced to the Shambhala path of warriorship based on the development of genuineness, confidence, humor, and dignity within the complexity of daily life.
The Shambhala Training is inspired by the ancient legend of the Kingdom of Shambhala, said to be a society which drew its gentle and fearless sense of social responsibility from the practice of meditation. The legend of the Kingdom of Shambhala has been a guiding vision for many centuries in Asian culture and has parallels in Western traditions. All aspects of our daily life and society—family, commerce, education, the arts—can be permeated with a sense of sacredness.
Friday April 30th, from 7-9pm: We'll begin the retreat with a talk by the director.
Saturday May 1st, from 9:00am - 5pm: Meditation, talks by the director, and individual meditation instruction meetings.

and Sunday May 2nd, from 9:00am - 4pm; Meditation, discussion groups, concluding talk, & reception.
Each day includes a lunch break for an hour and a half (bring your own or go out to lunch) and an afternoon tea break, served by the centre. A continental breakfast will be served on Saturday and Sunday, and there will also be a reception with food and drinks at the end of the program on Sunday. FYI- This is a non-residential retreat.

Roland Cohen is a Senior Teacher in Shambhala. He served as the Resident Senior Teacher for Shambhala in New Zealand for 5 years as well as Resident Director of Shambhala Training in Boulder Colorado. He has taught at Naropa University for many years and continues to teach in the US, Australia and New Zealand. He has been active in interfaith work and has taught meditation in Prisons throughout the U.S.A. He has been a student of the founder of Shambhala Training, Chögyam Trungpa Rinpoche since 1973.

Roland will be presenting the talks for this weekend retreat via video livestream exclusively for the participants here at the Shambhala Center here in Bangkok. He will be supported by visiting Shambhala teacher, Cheryl Crosby, and resident meditation instructor, Jamie Reinhardt, who will both be at the center here leading the meditation sessions, instruction interviews and discussion groups.
We have a limited number of participants we can accept for the program, due to space constraints, so please register early to confirm your spot! You'll be required to make a deposit (of 500 Baht) to confirm your reservation. If you'd like to attend, please register by clicking the link below.
***** Early Registration Discount; 1500 Baht for registered participants paid in full before April 24th.*****