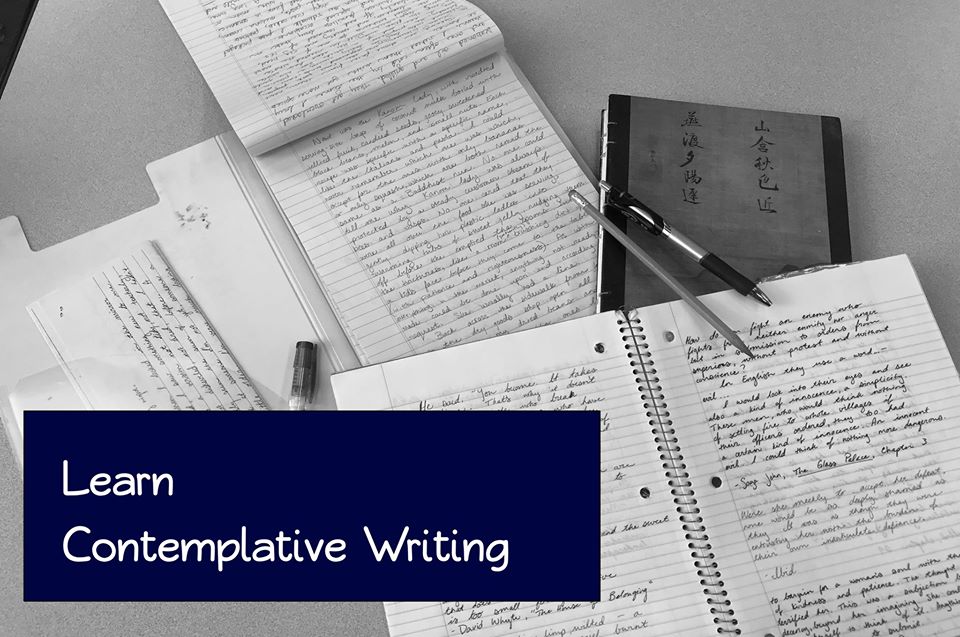 Date:
Sunday 19 July 2020 (10:00 -12:00)
Sunday 26 July 2020 (10:00 -12:00)
Sunday 2 August 2020 (10:00 -12:00)
Sunday 9 August 2020 (10:00 -12:00)
Sunday 16 August 2020 (10:00 -12:00)
Sunday 23 August 2020 (10:00 -12:00)

Location:
Bangkok Shambhala Meditation Center
Learn contemplative writing through a Buddhist lens in a six-week course taught via Zoom. Sundays from 10:00 a.m. till noon, from July 19th to August 23rd. Price: 1200฿ for all six classes.
Contemplative writing is a method of writing that mirrors contemplative meditation by observing the thoughts that arise during the contemplation. But instead of keeping that contemplation in our heads, we write it down. It can be an independent practice in its own right, but can also be a way to break through into any other contemplative practice, whether meditative, physical, or creative. If you're a regular writer or artist, it can be used to combat the forces that so often stop us from writing or building, including writer's block, envy, self-judgement, and previous trauma.

Although these techniques are often familiar to many of us in post-Pinterest learning, no previous experience or talent is necessary. In contemplative writing, we are not attempting to write "well." The goal is not to produce "good writing." Rather, through a set of guidelines, we attempt to track our thinking, given a starting place and a method of taking it all down.

In six weeks, we will learn a variety of methods, mediums, and premises, meant to help you explore what writing down your thoughts can do for your own life and practices.

The foundational text for this practice is Natalie Goldberg's instructive "Writing Down the Bones." There is no need to read the book for the course itself, but we will be referencing it, and it can be a helpful additional resource.

*If these times or dates don't work for you, but you're interested in taking the class, please contact us, so that we can schedule future classes with you in mind.*

~~~~~~~~~~~~~~~~~~~~~~~~~~~~~~

This class is taught by Grace McKirdy, who is a writer, writing teacher, and freelance editor located in Hakalau, Hawaii. She has been writing for 25 years, practicing in Shambhala for 7 years, and still studies Contemplative Writing from Miriam Hall, one of Shambhala's leading contemplative and creative arts teachers. She lived in Khon Kaen, Thailand for 4 years, from 2015-2019.