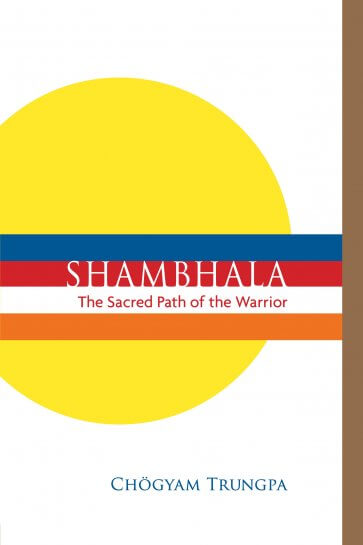 Date:
Wednesday 6 May 2020 (18:30 -20:00)

Location:
Bangkok Shambhala Meditation Center
Join us for a meditation, reading and discussion class every Wednesday evening from 6:30pm - 8pm. We're resuming live classes with an option to join the meeting by Zoom.
This weekly event includes group meditation, followed by reading of a chapter from the current book, followed by group discussion on the material.
Readings and discussions are based on the book, "Shambhala, The Sacred Path of the Warrior", by Chögyam Trungpa. Not only for Buddhists, this book contains wisdom for daily living, with personal examples in the expressive writing style of Chögyam Trungpa. You won't need to have your own copy. We'll read aloud together.
No previous attendance, registration, or fee is required. Donations are always appreciated, but not mandatory.
Contributions in support of our organization may be made by bank transfer to;
Shambhala Mandala Association
Bangkok Bank, Silom Branch
Account #: 118-327-3182
Swift (Routing) Code: BKK BTH BK
All donations – regardless of size – are welcome and deeply appreciated, and play a vital role in maintaining the financial health of the Bangkok Shambhala Group.