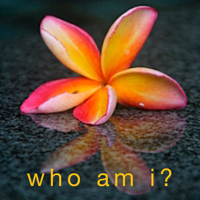 DATE:
Saturday 2 April 2016 (16:00 -19:00)
Sunday 3 April 2016 (09:00 -18:00)

LOCATION:
Bangkok Shambhala Meditation Center
TEACHER_MALE :
Acharya Samten Kobelt
COORDINATORS :
Jamie Reinhardt & Oleg Vernigorov
with Acharaya Samten Kobelt. Saturday April 2nd and Sunday April 3rd at the (new) Yoga Elements Studio location!
Who am I? The Basic Goodness of Being Human
The first course in this series asks the questions "Who am I?" and focuses on the sense of self. It includes teachings on basic goodness, selflessness, the arising of ego and cocoon, buddha nature, and the confidence of warriorship. We will practice contemplative investigations of the self, based upon the Foundations of Mindfulness.
Overview of the Basic Goodness Series
The Basic Goodness Series is open to everyone, but we strongly recommended that participants first receive basic meditation instruction during a Learn to Meditate or Meditation and Discussion class (or have attended Shambhala Training Level 1 previously). This course is ideal for students who attended the Meditation in Everyday Life courses, and/or Shambhala Training Level 1, however, these are not firm prerequisites.
The Basic Goodness Series is an introduction to the view of Shambhala, taught in an experiential way. The key difference between the Everyday Life series and the Basic Goodness series is that the Everyday Life classes emphasize personal transformation in everyday life while the Basic Goodness Courses emphasize the experiential study of view and meaning. The Basic Goodness Series is the next step after completing the Everyday Life Series OR it can be the first series of courses that you take.
Suggested reading: The Sanity We Are Born With: A Buddhist Approach to Psychology, by Chogyam Trungpa.
The Basic Goodness Series is comprised of 3 courses. Each course has a question and a title.
1. Who am I? The Basic Goodness of Being Human
2. How can I help? The Basic Goodness of Society
3. What is Real? The Basic Goodness of Reality
To learn more about this series, watch the video below. -
Acharya Samten Kobelt grew up near Zurich, Switzerland where he again resides since 2013. In 1984 he met the Shambhala teachings at Naropa University and started practicing. He met Trungpa Rinpoche in Germany in 1985 and became his student. He was Resident Director of Shambhala Training in Bern and coordinated the first two Warrior Assemblies in Europe. Samten spent 10 years at the major Shambhala land centers in North America where he became a student of Sakyong Mipham Rinpoche. He served for six years as Director of Marpa House and three years as a shastri at the Boulder Shambhala Center.
Samten has been interested in the mind-body connection and its application in society since he started meditating. He is practicing and teaching Contemplative Dance Practice, developed by Barbara Dilley; Lujong (Tibetan Yoga) transmitted by Khenpo Tsultrim Gyamtso Rinpoche; Bugaku (Japanese Court Dance) from Togi Sensei through Arawana Hayashi; and Qigong in the lineage of Eva Wong.
Acharya is a Sanskrit word that means "teacher." It refers to individuals that Sakyong Mipham Rinpoche has empowered to represent him and the Kagyu, Nyingma, and Shambhala lineages he holds. Sakyong Mipham Rinpoche chose these individuals because of their knowledge, wisdom, and commitment to the confluence of teachings found in Shambhala.
Our Generosity Policy: In order to make our programs accessible to everyone, we have a "pay what you can afford" policy instead of a set price for attending. The Bangkok Shambhala Group is a registered non-profit organization in Thailand (the Shambhala Mandala Association; registration # Jor.5068/2555), which is a division of Shambhala International (Vajradhatu) a 501(c)3 non-profit organization. Your generosity is greatly appreciated!
Please only register if you'll be able to make it for the whole class; from 4pm to 7pm on Saturday afternoon and the entire day (9am to 6pm) on Sunday. Thanks for your cooperation and understanding.